Nasdaq debutes market for private companies, taking aim at SecondMarket and others.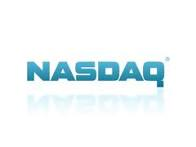 Most people are familiar with Nasdaq as a stock exchange for many well known public companies.  Most people would like to forget Nasdaq for its handling of the Facebook IPO, but that's another story.
For private companies, even those with shares held by many people, it is difficult for their shareholders to find a buyer for their shares.  Buyers often have a difficult time finding a way to invest in those companies if the Company is not offering directly to them on a private basis.
Nasdaq has launched a new capital marketplace for private companies that it claims will provide "qualifying" companies the tools and resources "to efficiently raise capital, control secondary transactions, and manage their equity-related functions."  Nasdaq refers to it as a "platform for controlled liquidity."
To qualify, a company must have one of the following:
funding of $30 million within the last 2 years and an enterprise value of $50 million, based on the most recent financing round
Total assets of $50 million and annual revenue of $50 million in the latest fiscal year or 2 of the last 3 fiscal years
shareholders' equity of $5 million and a two-year operating history
backing by a recognized financial investor with a track record of successful venture investments
The qualifying company will be subject to governance and reporting requirements.
Nasdaq is taking aim at SecondMarket and the burgeoning market for secondary transactions and the coming deluge of crowdfunding and other platforms for private company finance that people have been predicting since the passage of the JOBS Act.  For their sake, I hope it goes better than the PORTAL market did way back when.