As it turns out, it isn't ambiguous.
Link: Activision Blizzard Inc. v Hayes
In an appeal of an injunction, the Delaware Supreme Court took a look at whether a stock buyback would be a "business combination" requiring stockholder approval under Activision's bylaws.
Background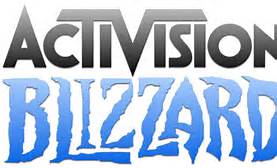 In 2008 Activision bought Vivendi's video game subsidiary for Activision shares.  Vivendi also made a separate cash investment in Activision.  Activision's bylaws were amended to require approval of unaffiliated stockholders with respect to any merger, business combination or similar transaction between Activision and Vivendi. In 2012, Vivendi wanted to sell its Activision stake but found no takers.  Activision agreed to a buyback, under which Vivendi would create a non-operating sub, "Amber," to hold the assets for sale and Activision would purchase Amber. Activision did not seek stockholder approval, which was the part of the reason for the litigation, which resulted in a preliminary injunction.
Court's Analysis
The court first looked to see if "business combination" was ambiguous.  Nope.
"A provision is ambiguous only if it is "reasonably susceptible to more than one meaning," and the fact that the parties offer two different interpretations does not create an ambiguity. Moreover, a provision "may be ambiguous when applied to one set of facts but not another. Finally, the provision must be read in context."
The court decided that while the meaning could be ambiguous in some contexts, it was not ambiguous here because under their agreement, Vivendi will sell 429 million shares of Activision stock back to Activision. Because those shares will become treasury stock, control of Activision will shift from Vivendi to Activision's public stockholders. Vivendi's holdings will decrease from 61% to 12%, and Vivendi's representation on Activision's board will decrease from six appointees to none.
Since there was no "combination or intermingling of Vivendi's and Activision's businesses," it is not a business combination.  In fact it is the opposite of a business combination.  These companies will be separating themselves.  As a result, the stockholder approval requirement does not apply.
In addition, structuring the sale through Amber does not change the analysis.  Neither the form of the transaction nor its size changes its fundamental nature. Amber is a shell created to serve as the transaction vehicle.  The court stated that calling Amber a business "disregards its inert status" and "glorifies form over substance."
The size of the deal does not change the analysis.  The plaintiffs argued that it was a "value-moving" transaction.  However, the bylaws do not require stockholder approval based on size of the deal.
In addition, the bylaws do not require stockholder approval for any deal between Activision and Vivendi, only specified transactions.  While the Chancery Court may have been looking out for the non-interested shareholders' interests, other provisions of the bylaws already provided for independent director approval for related party transactions.