A show of reason from Swiss voters.
A Young Socialist-backed proposal to limit executive pay to twelve times the pay of junior employees was voted down by Swiss voters by a vote of 65 percent.  The executive pay limits far exceed the disclosure-based limitations of Dodd-Frank and SEC regulations.
According to the Bloomberg article, at least five of Europe's highest paid execs are in Switzerland.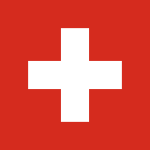 The leader of the Young Socialist party vowed to continue the fight to:
Send Swiss companies fleeing to other jurisdictions
Severely water down the talent pool willing to work in Switzerland or for a Swiss business
Turn the pool of executives working for Swiss companies into easy prey for headhunters in competing companies in other countries
Make Switzerland toxic to anyone who wants to start a business and hire employees
There may be constraints on UBS leaving Switzerland, but you can bet its CEO (or those talented enough to be in line for executive positions) has plenty of means of escape from this sort of income restriction.  However, do you think Glencore (giant international commodities trading firm) can't structure its business away from these restrictions?
These are the types of consequences that result from navel gazing over "income equality" and generally looking to more successful people with envy and anger rather than looking to more successful people and trying to learn about how to become successful.