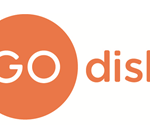 I hear about people's startup ideas all the time.  Some sound great.  Some leave me doubtful.  Some great-sounding ones fail.  Some not-so-great-sounding ones go on to great success.
Sometimes there is an idea that seems to solve a problem for a business but learns later that the cause of the problem cannot be solved by that business.
Go Dish had an interesting idea based on an identifiable problem for restaurants:  there are times when the dining room is empty and they would like customers.  Go Dish offers same day deals to drive customers to the restaurants when the restaurants need them.
"Unlike traditional restaurant deal services, Go Dish gives restaurants complete control over the discounts they make available throughout the day and week. Restaurants incur costs at all hours, whether they're serving customers or not. We help them fill the restaurant with more customers, when they want them." [emphasis added]
Makes sense, right.  There are lots and lots of e-commerce coupon apps out there, so businesses and consumers must want them.  Go Dish seems to fill a need.  What could go wrong?
What if you identified the problem, but misdiagnosed the cause?
Go Dish released a goodbye letter and invitation to various whatevers announcing that they are closing shop.  In the letter, they again recap why they thought they had a winner:
"We embarked on this adventure because we saw a win-win opportunity to send more business to restaurants at their quieter times while helping you guys save a few bucks on lunch here and there."
It seemed to make sense at the time:
"We've sent our restaurant partners over 30,000 customers and received a tremendous amount of positive feedback from restaurants and customers alike … "
But the problem with "quieter times" was not about pricing and incentives for customers.  It turns out people stay away from restaurants during "quieter times" because they have more important things to do based on obligations to others that cannot be overcome with 50% off of tacquito appetizers.
" … but it turns out it ain't easy for most people to eat at off-peak hours. And everything that gets in the way of sneaking out of the office for an early or late lunch proved too high of a barrier to overcome for the Go Dish model to be sustainable long-term."
Startup failure and success are not just issues of execution, "solving problems," and "making the world a better place."
In Go Dish's case, a seemingly good idea for a seemingly logical problem missed the mark because the cause of the problem was both different and deeper than expected.  As a result, their solution did not address the actual problem.  I hope all of the other similar coupon companies out there take note.